DevOps Engineer in Hamburg, Munich, Hanover, Dusseldorf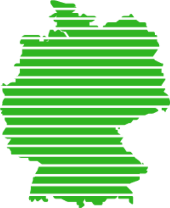 Hamburg, Munich, Hanover, Dusseldorf, devops, puppet, kafka, docker
What we need:
Linux (CentOS/Ubuntu). Windows server / BSD-family OS's are a plus.
Knowledge of TCP/IP, SFTP, SSH, TLS/SSL, REST protocols
Experience with CI /CD tools (GitLab, Jenkins)
Virtualization technologies (VMWare, VirtualBox).
Database knowledge (MySQL, PostgreSQL).
Experience with container-based solutions like Docker / Kubernetes
Intermediate English or German (one language is enough)
Nice to have:
Familiarity with cloud platforms (Google cloud, AWS, MS Azure)
Programming skills (Python, Java). Other OO and/or functional languages (Go) are a plus.
What we propose:
Official employment – Blue Card issuing (we provide full assistance)
Relocation assistance to Germany: Hamburg, Munich, Hanover, Dusseldorf
Working in product company
Annual Gross Salary – EUR 53,000 – 71,000 (depending on qualifications and experience)
Please provide your:
Skype,
Email,
Github (if available),
Linkedin (if available).
You may contact us via email: recruiting@futurista.sro.sk
DevOps Hamburg Munich Hanover Dusseldorf
Futurista, engineer, DevOps, developer, relocation, Berlin, Germany, Blue Card, engineering, programming, developers database, jobs, www.futurista.sk, Linux, Docker, Puppet, Jenkins, Kafka, Kubernetes
Job Features
| | |
| --- | --- |
| Job Category | DevOps |
| English Level | Intermediate |
| Pay Level | EUR 53,000 - 71,000 |
| Level Of Tech Expertise | Middle+ / Senior |